http://www.nzherald.co.nz/nz/news/article.cfm?c_id=1&objectid=11540672
Man on student visa deported due to sex convictions
4:14 PM Thursday Nov 5, 2015
Save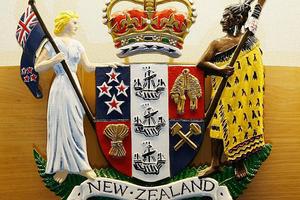 An Indian man who came to Auckland to get a business-management qualification will go home to his wife and daughter with two sex convictions instead.
Dhaval Kadam, 31, came to the country in July last year on a two-year student visa but he will now be deported after being convicted of two counts of indecent assault against teenage girls.
Not only did the victims suffer the groping at the hands of the defendant but their trauma was stretched out over more than a year.
Kadam got through four lawyers and flip-flopped between admitting and denying the charges, throughout which he was granted name suppression by the court.
Judge Pippa Sinclair finally put an end to the fiasco last week when she denied his application to vacate his guilty pleas and sentenced him to 300 hours community work and 18 months intensive supervision.
The court heard how the sentence was academic though, as there was a deportation order in force against Kadam.
The incidents took place on two consecutive days on inter-city buses in Auckland and Northland.
On August 28 last year - weeks after he had arrived in the country - Kadam boarded a relatively quiet bus at Kawakawa and immediately sat near the 17-year-old victim, who was travelling alone.
He tried to talk to her but she could not understand him through his "heavy accent", Judge Sinclair said.
Eventually, he sat next to the girl, forcing his shoulder and leg against hers.
When the girl asked him to move so she could get off in Whangarei, he remained seated and stood up as she tried to squeeze past him.
"She felt a hand [up her skirt] on her upper thigh and quickly moved away from him," the judge said.
She sought refuge in some nearby public toilets and remained there for a considerable amount of time after she saw Kadam follow her off the bus.
The next day, Kadam was on another bus when two teenage girls boarded at Takapuna.
The 16-year-old victim and her friend noticed him staring at them and thought he seemed "creepy".
When he got off the bus at Kawakawa he reached over and grabbed the right breast of the girl.
His lawyer Phil Hamlin said, despite the previous guilty pleas, his client wanted to defend the charges and his defence was that the molesting was "accidental".
"I'm not persuaded he has an arguable defence that warrants vacating these pleas," Judge Sinclair said.
She did not accept Kadam's explanation, which she said had been contradicted in interviews with probation during which he exhibited concerning attitudes towards women.
"This offending was worrisome," the judge said. "Those young women were entitled to feel safe on public transport and you trampled on their rights. They were vulnerable and defenceless."
But Judge Sinclair forbid photographs being taken of the defendant after Mr Hamlin cited Waikato District Health Board documents.
Immigration New Zealand confirmed the 31-year-old would be deported to his partner of five years and four-year-old daughter later this month.