I wrote a chapter of oppressed girl, but was advised against publishing it in my book. The case is not unlike this news article.
Teacher struck off over group sex event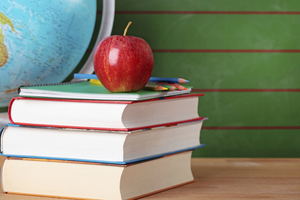 An Auckland teacher who chatted online about sexually violating a schoolgirl and bringing her along to a group sex session to "let everyone have a go at a young girl" has been de-registered.
Neale Howe was convicted after an October 2013 arrest for making an objectionable publication under the Films Videos and Publications Classifications Act 1993.
He was caught after he chatted on an online dating website to a woman who was organising a group sex event.
His graphic and sexually explicit conversations -- most of which are too graphic to publish -- were outlined in a police summary of facts included in a Teachers Council decision.
Over several conversations, the teacher boasted about being in a sexual relationship with a girl, saying he was currently having sex with a 15-year-old.
He wrote "sexually explicit messages to [the woman], describing how he wanted to bring [the girl] to the group sex event and watch her being sexually violated by others at the event", the summary of facts said.
Howe also revealed his personal details to the woman, including his name, address, mobile phone number and the school he taught at.
He then forwarded photographs, which the woman believed to be a group of 12-year-olds, and encouraged her to guess which of the girls he wanted to have sex with next, the summary of facts said.
When the woman tried to move the conversations away from underage girls, Howe "continued to make comments about his desire to include [the girl] in a group sex situation with [the woman] and her partner".
One of the messages said: "[I] should email you and see if you can select which one [of the girls] turns me on hehehehe."
The woman reported Howe to police.
An investigation found the girl he referred to having a relationship with was just 13.
The girl confirmed she had received unwanted Facebook messages from Howe, who had sent her his mobile phone number and encouraged her to text message him.
No sexual content or abuse of the nature described by the teacher were found, police said.
"She described the defendant as being a bit weird and someone she did not like," the summary of facts said.
When Howe's school and home computers were seized, police found images of other school-aged girls, including those taken from their Facebook profiles.
He admitted to police he had made "sexually explicit comments about [the girl] and other underage girls" on the dating website chatroom, but said "it was just a fantasy and he had no sexual interest" in the girl or any other underage girls, according to the police summary.
Howe signed a consent memorandum drafted by the Teachers Council in which he accepted the charges were correct and his behaviour amounted to serious misconduct, the council decision said.
He was censured and had his teaching registration cancelled.