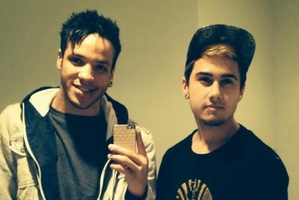 The Roast Busters scandal caused widespread outrage after it was revealed young men were posting videos of themselves online bragging about sexual activities with drunk, underage girls -- some as young as 13.
The Roastbusters are a "gang" of lowlife teenage boys who have been drugging, raping and feeding little girls with alcohol, filming it and putting it on the Internet.
Detective Inspector Bruce Scott of Waitemata district said in November 2013 that even though police were aware of the group, there was nothing they could do until a girl was "brave enough" to make a formal complaint.
Days later it emerged a young teen had complained to police two years before, but she was not taken seriously.
The 15-year-old who went to police about the Roast Busters in 2011, said she would lay a new formal complaint after the scandal broke. She also criticised police for their line of questioning, asking her what she was wearing at the time of the assault, when she was aged just 13.
Police have released the findings in the Operation Clover investigation into eight incidents, involving seven victims who made formal complaints, and five suspects.
A further 25 girls declined to make formal statements, but were believed to have been victims of sexual offending.
This week the Police decided not to charge them.
There will be a march at 2pm this afternoon. From Britomart to Aotea Square. Do it for your sisters, mothers, grandmothers, aunties, girlfriends, wives, anyone you know.
http://www.nzherald.co.nz/nz/news/article.cfm?c_id=1&objectid=11350007
http://www.nzherald.co.nz/nz/news/article.cfm?c_id=1&objectid=11350007