By killing himself, my father denied me the relief of justice. That's why I can't remain silent about his abuse
Sexual abuse happens in everyday homes; abusers aren't untouchable celebrities, they're ordinary fathers, step-fathers, uncles. Speaking out is the first step towards freedom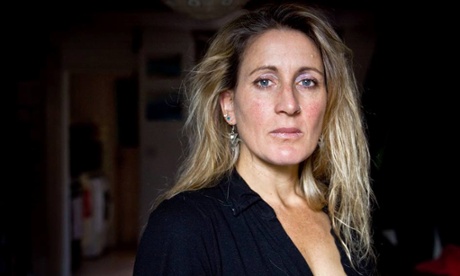 Last Sunday, my dad killed himself.
It was a Remembrance Sunday I won't forget, but not for the reasons you might think. My father was not a nice man. Some people would say he deserved to die for what he did, but I don't believe in capital punishment. I believe in justice. Justice, however, is a slippery fish. And although the British judiciary system is often hailed as an exemplar, it's not always a fair cop.
So last Sunday, all I could think was "you bastard". For nearly two years, I'd been put through hell and back. I had endured brutalising investigative and legal processes, not to mention a lifetime of suffering as a result of having been sexually abused by him as a child, to come this close to finally seeing him locked up in jail where he belonged ... But then he went and did this.
Two years ago, the media was saturated with stories of Jimmy Savile and the terrible crimes he committed as an untouchable celebrity paedophile. The shocking nature of his depravity was splashed everywhere – on TV, the radio, in all the papers – it was inescapable. For someone like me who has tried so hard to bury my past (you can't, it's always there), done my best to forget (it haunts you daily), run away from it as far as I possibly could (it catches up and finds you) and move on (it won't let you), the media frenzy opened up deep wounds. But it also made me realise that if I chose not to do anything, if I continued to remain silent, my father would die too and get away with it. He was 73. It felt like now or never.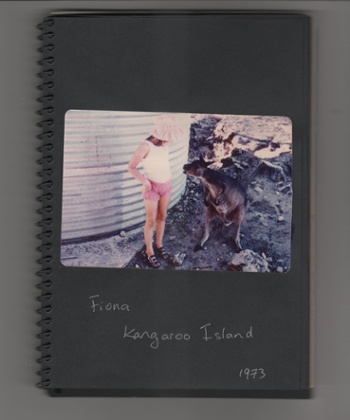 My father wasn't famous, but he was a respected academic believed to be a fine upstanding citizen. To complicate matters, the abuse had taken place halfway round the world more than 40 years ago. But it gave me a glimmer of hope to know that it was still possible to have this monster held accountable for his actions, and punished for what he did.
On 9 January 2013, I happened to be in Penzance's police station reporting the theft of my son's bicycle. After filling in the relevant forms, shaking like a leaf and in a half-strangled whisper, I somehow managed to get the words out to say that there was something else. I wanted to press charges against my father.
I didn't know I was going to spill the beans that day; hadn't considered the legal ramifications fully, or the very real repercussions it would have on my life – it just came out. Since then, I have sometimes wished I'd stayed silent, as the price I've paid to speak the truth has been phenomenally high.
The trauma of having to provide numerous statements and video evidence and re-live the nightmare shook me to the core. I became anxious, depressed, suffered from extreme insomnia. My partner of three and a half years eventually dumped me as he couldn't handle me being "emotionally needy", which sent me right over the edge. I spiralled into bulimia again (I was anorexic and bulimic as a teenager), had a complete mental breakdown, and even contemplated suicide myself, ringing the Samaritans twice. But I'm a single parent of four and couldn't bear to do that to my children, even if they are all grown up now.
Small wonder so many women drop the charges, as the court process is horrific, victimises you all over again, and as with the initial abuse, leaves you feeling utterly powerless.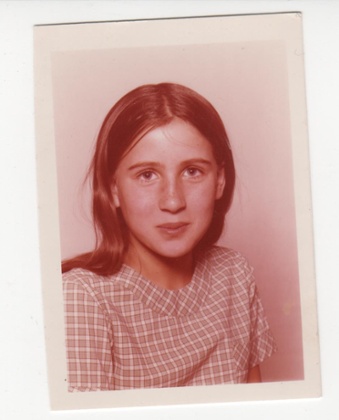 The only thing that kept me going was this overriding drive to not let him get away with it again, and my own need to try to achieve some sense of justice and closure.
The tyranny of distance meant Devon and Cornwall Police had to liaise with Interpol before handing the case over to the South Australian vice squad, so it wasn't until June 2013 that he was actually arrested and charged with persistent sexual abuse of a child. The offences included inappropriate touching, kissing, digital penetration, fellatio, cunnilingus and anal rape. This happened as I was between four and eight years old.
He was released on bail. Then during the criminal investigation proceedings, three more victims came forth.
The prosecution process dragged on and on and on, with delay after delay, adjournment after adjournment, until finally the trial was listed for 13 January 2015. In August of this year, The attorney general's department informed me that he was prepared to plead guilty to the charges in relation to me, but there were hold-ups due to legal arguments concerning the other victims, as we were all part of a joint case.
For me, my father's guilt was crystal clear. I'd confronted him when I was 16, and he'd admitted it. But being anorexic and depressed at the time, I was not in a position to do anything with that knowledge. Sent to see a shrink, I disclosed to this psychiatrist who did nothing, but wrote me a script for heavy duty anti-depressants.
As a 12 year-old, I read virtually the entire collection of Agatha Christie's murder mystery novels (there are 66) in the hope of finding the perfect way to kill him without getting caught. As an adult, I'd kept waiting for the phone call saying he'd died, so I could pop the champagne and shout "hurrah!" Since his arrest, however, I'd wanted him to stay very much alive. To be found guilty in the eyes of the law, incarcerated, and most importantly, named and shamed. As victims, the very nature of our abuse silences us. This was my opportunity to finally have a voice, to be heard, and for the truth to be told at long last.
But I was robbed. Just two months before having to face the music, he took the cowardly route out. This was so not the outcome I'd anticipated or hoped for. Had I gone through all this for him to be marked by an insipid few lines in an obituary about how he "sadly passed away aged 74"? I don't think so.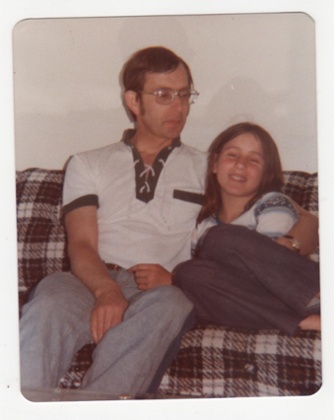 My life has been a car crash. Ditto the other victims. It didn't seem fair. If this was justice, it was rough. And the others abused by this man whom we don't know about (I don't doubt there are others as he was a predatory paedophile) didn't deserve it either.
So I went public. I contacted the press in Australia to ensure the truth was told, and that the former dean of dentistry at Adelaide University, professor Roger Joseph Smales, had taken his own life to avoid facing multiple charges of persistent child sexual abuse. The tragedy wasn't this man's suicide; the tragedy was the many lives he'd wreaked havoc upon. Nobody should feel sorry for this man.
And if just one person who sees that article – either someone assaulted by him or by another abuser – is able to gain some sense of closure from this and that he didn't, after all, get away with it, then I have done the right thing. And if it prompts others to come forward with their own injustices, then maybe there's hope for us all.
Just because my dad wasn't Rolf Harris doesn't mean my story doesn't matter. Wherever and whenever child abuse occurs, it is wrong. The reason why abuse continues to happen is because it's a taboo subject that no-one is prepared to talk about.
Coming forward as a victim is no picnic, believe me. It's not necessarily the path for everyone, and I wouldn't recommend it unless you have lots of support systems and networks in place, as it damn near broke me. And clearly, the outcome isn't always the outcome you'd expect. Too often abusers are acquitted on technicalities, or because the jury can't come to a unanimous decision.
But if you or someone you know has been affected by similar issues, then rape and sexual abuse centres might be a place to turn for help. My local one, the Cornwall Rape and Sexual Abuse Centre, was a lifeline at the time: they offered me free counselling sessions when I needed them most, and I was also part of a self-help group that they run specifically for survivors of sexual abuse.
But mostly, it has been my amazing friends who have been there for me through all this who kept me from going under, and I can never thank them enough. And as one of them said to me, "now you are free".
Due to the sensitive nature of this piece, the comments are being pre-moderated
A version of this article first appeared in The Cornishman
If you are a victim of sexual violence, you can contact 1800 737 732 (RESPECT) in Australia, RAINN in the US, Rape crisis in the UK.
In the UK, the Samaritans can be contacted on
08457 90 90 90

. In Australia, the crisis support service Lifeline is on 13 11 14. In the US, the National Suicide Prevention Hotline is 1-800-273-8255. Hotlines in other countries can be found here.