Man who spiked children's drinks with sleeping pills jailed
5:49 PM Tuesday Dec 2, 2014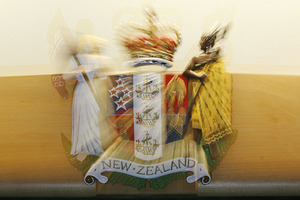 An Auckland man who spiked children's drinks with sleeping pills to sexually abuse them has been jailed for more than six years.
The man, whose name was suppressed because it might identify one of his six victims and his wife, approached North Shore police in May to disclose eight and a half years of sexual offending.
He subsequently pleaded guilty to 20 charges - eight of which were for "stupefying".
The 40-year-old moved to New Zealand more than 15 years ago and was prescribed Triazolam - a sleeping pill with hypnotic and sedative properties - after struggling to sleep while doing shift work.
The court heard how he would combine the medication with milkshakes rendering children incapable of rebuffing his sexual advances.
And in one case, when two young girls were staying at his house, he spiked his wife's drink sending her to sleep.
While she was comatose, he did the same to the girls so he could lift their night gowns and look at their underwear.
The most serious offending came against a boy, who was 7 when the defendant "befriended" him.
He admitted grooming the boy for years, taking him on camping trips and helping with his homework.
By the time the victim was 14, the pair would go camping where the man plied him with whiskey and molested him on several occasions.
The defendant had previous convictions for indecent assault of a girl and a boy under the age of 12, for which he received a sentence of home detention.
At sentencing, at the High Court in Auckland last week, Justice Brendan Brown said the man acknowledged his deviant urges.
"You describe yourself as having a sexual addiction which you are learning to control to prevent further offending," he said.
Justice Brown jailed him for six years four months and recommended he be placed on the Te Piriti child sex offender treatment programme at Auckland Prison.
Probation assessed the 40-year-old as being a high risk of reoffending and harm to others.
The judge rejected any sentence discount for remorse and highlighted the fact the man had committed sex crimes for almost the entire time he had lived in New Zealand.
He imposed a minimum-non-parole of three and a half years.